0
SKYLOFTS at MGM Grand and Joël Robuchon Earn Prestigious 2009 AAA Five Diamond Award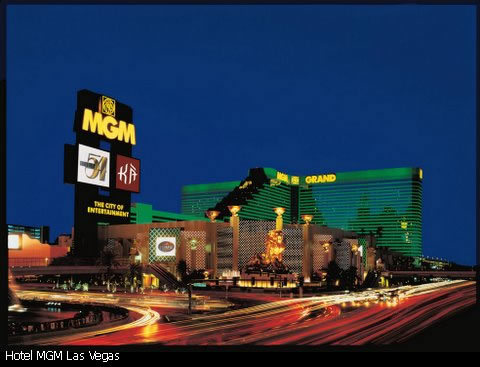 LAS VEGAS – For the third consecutive year, AAA has awarded SKYLOFTS at MGM Grand and Joël Robuchon the highly coveted Five Diamond Award, an accolade that recognizes these establishments among the world's most elite hotels and restaurants.

"The AAA Five Diamond Award is a wonderful distinction for two of our most revered offerings," said MGM Grand President & COO Gamal Aziz. "SKYLOFTS and Joël Robuchon are very special places, and this award reflects the unique, quality experiences they provide our guests."

AAA/CAA's 65 full-time tourism editors evaluate and rate more than 58,000 hotels and dining establishments across the United States, Canada, Mexico and the Caribbean each year – which is more than any other rating entity. Of those, only 103 resorts and 59 restaurants, or 0.28 percent, earned the highly coveted AAA Five Diamond rating for 2009.

These prestigious honors follow a multi-year evolution that has redefined MGM Grand as the ultimate Las Vegas experience. SKYLOFTS at MGM Grand, one of only five Las Vegas hotels to earn this honor, debuted in January 2005 as a rare and private sanctuary of 51 two-story accommodations with expansive views of the Las Vegas skyline. SKYLOFTS provides the quintessential Loft environment and the height of personalized attention including Dream, Spa and Music Butlers, 24-hour concierge service, luggage packing and unpacking services and pre-engraved stationery.

Culinary history was made in Las Vegas when legendary Chef Joël Robuchon opened his first fine dining restaurant in the United States at MGM Grand in September 2005. Named "Chef of the Century" along with scores of other accolades and honors, Chef Joël Robuchon presents unparalleled cuisine in a stunning setting. In a city that has become known as a world-class dining destination, Joël Robuchon stands out among the best as one of only five AAA Five Diamond restaurant award winners.

Chef Joël Robuchon said, "We are proud to receive the Five Diamond Award for the third year. Our stellar team has earned this honor because they create memorable experiences from the moment our guests arrive until the moment they leave."

Hotels and restaurants must meet a list of stringent criteria evaluated by AAA trained professionals to receive the AAA Five Diamond Award. AAA experts judge lodgings on the exterior of the facility, public areas, guest rooms, amenities and bathrooms. Restaurants are evaluated on criteria including food, service, décor and ambience.

Michael Geeser, AAA Nevada spokesperson, said, "SKYLOFTS at MGM Grand has risen to the top among Las Vegas properties. Five Diamond properties display physical attributes that are complemented by an extensive array of personalized services for every guest, which consistently exceeds the expectations of even the most refined traveler. SKYLOFTS at MGM Grand has done that for the third time.